We Make IT Happen: IT Service Support for San Diego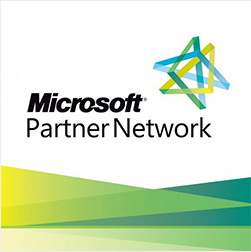 Kazmarek Technology Solutions, Inc. (KTS) is a leading provider of Managed IT and consulting services in San Diego. KTS helps businesses find and utilize technology solutions to increase their security and efficiency while reducing cost. 
Our services include network and infrastructure management facilitated by our System Engineers, as well as technical support provided by a team of trained Support Desk Specialists. Kazmarek Technology Solutions offers a full range of network security services including installation, configuration, and ongoing support of enterprise class firewalls, switching, and wireless access points. Additionally, KTS provides business continuity and disaster recovery (BCDR) services and planning, ensuring that our clients remain open for business in the face of a hardware failure, natural disaster, or ransomware outbreak. KTS' expertise in virtualization means that our small or mid-sized business clients can leverage technologies designed for the enterprise to allow server infrastructure to scale with their needs. 
KTS is a Microsoft Certified Partner and our dedicated team of engineers have over thirty-five years of industry experience to allow our clients to do what they do best—run their businesses.
Once you've engaged with Kazmarek Technology Solutions, you can expect timely response, access to industry leading expertise, service and support when and where you need it, and a team you will enjoy working with. Our expertise isn't just technical, and KTS isn't just any San Diego IT provider. When you work with KTS, you become part of the KTS family. Put the magic to the test, call on Kazmarek Technology Solutions when you're ready to take your business to the next level. Fill in the form on our sidebar to schedule a complimentary onsite evaluation today!