We Make IT Happen: IT Service Support for San Diego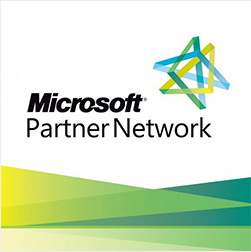 Kazmarek Technology Solutions, Inc. (KTS) is a leading provider of IT consulting and Managed Services in San Diego who helps businesses find and utilize technology solutions they can use to increase efficiency and reduce costs. Keep your focus on your business while KTS implements and manages all of your technology needs.  Our services include network management and systems administration,  IT technical support provided by a staff of trained technicians,  Server management and implementation as well as server migration.  We provide network security services including support for Firewalls, Encryption, Anti-virus protection, and more.  We can help you design and implement a backup and disaster recovery plan to protect your critical business assets.   We specialize in Virtualization technologies and can design a system to take advantage of its many benefits, built around the way you want to do business.  Our depth of experience and grasp of myriad technologies allows us to help San Diego businesses reach their fullest potential.
We specialize in resolving the networking issues that can threaten the accessibility of your business and your IT network security. The Kazmarek team is dedicated to keeping up-to-date with the latest technologies, so that we can present your small or mid-sized business with the best solutions to maximize your efficiency.
KTS's network engineers have over 25 years of experience in IT services. San Diego has relied for years on our engineering staff, which proves every day that we are capable of addressing any and all network issues you may face from installation and troubleshooting, to improving business processes with services like virtualization services. KTS is proud to be a Microsoft Certified Gold Partner, as well as authorized reseller for several of the computer industry's most respected brands. Since 2001, KTS has dedicated itself to providing managed IT services and IT service support to businesses of all sizes.
When you work with KTS, you can expect timely responses, access to IT expertise and a team you'll enjoy working with, as well as the IT service support you need when you need it. Our expertise isn't just technical – we're not just any San Diego IT company. When you work with us, you become part of the KTS family.